Top 7 essentials for first time moms.
Being a mom is the most life-changing moment for any woman. They are eager to go through it and create memories in their minds. There are some things that are essential for all first-time moms to make sure they pass through this phase of early motherhood very easily. Here is a list of essential items required for moms with newborns.
Index
For Mothers:
1. Breast Pump
Some moms may find it difficult to breastfeed, although they have a sufficient amount of breast milk. A breast Pump comes to your rescue in this situation where you can pump the milk into a bottle and feed your kid. You can choose any one of the breast pumps available manual or electric according to your comfort. 
Check out these Babyhug Smart n Silent Electric Breast Pump. and  Luvlap Electric Breast Pump...These electric breast pumps can be recharged and are compatible with a power bank also. The price of the product is Rs. 4645.
2. 

Feeding Nighties or Tops
Wear feeding nighties or tops, preferably in the initial stages of your baby as they are comfortable with breastfeeding. It is better to opt for loose clothing instead of tight-fitting clothes.
Go for these Bella Mama Half Sleeves Floral Print NightandNejo Floral Printed Nightywhich comes with concealed zips. The price of the product is Rs. 1004
3. 

Diaper Bag 
Carry all the baby essentials like feeding bottles, diapers, changing mat, bib, nappies, and wet wipes in a diaper bag such that it would be hassle-free when you take your kid out.
Check out these stylish diaper bags -  Babyhug Backpack Style Diaper Bag. and Walkent Diaper Bag with Foldable Bed (Blue) Heat Preserve Pockets, Water Proof.The price of the product is Rs.1375.
4. 

Nursing Pillow
A nursing pillow comes to your rescue when breastfeeding your baby. The pillow helps to place the baby in a comfortable position and feed him such that the mothers don't suffer any back pain while breastfeeding. 
Go for these Babyhug Cotton Feeding Pillow. and baybee Breast Feeding Pillow. These pillows can be used for feeding, make babysitting, and also during his tummy time. The price of the product is Rs. 716
5. Nursing Cover
Nursing Covers are useful while breastfeeding when you went outside with your baby. Some of the nursing covers are multi-purpose.  They can be used as scarves and tops also.
There is a wide variety to choose from. Use the below link to explore the options and see what you would like. The price of the product is Rs. 560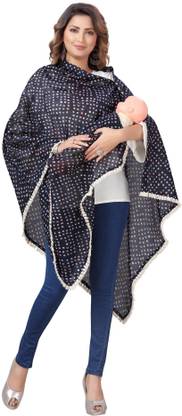 6. Buds
Buds are used to safely clean a baby's ear and belly button.
Choose theseJohnson's Buds and The Little Lookers White Baby Ear Syringe. The cotton buds mentioned here are very easy to use and are sterilized. The design of the buds enables you to clean even the unreachable corners of the baby's ears. The rice of the product is Rs. 200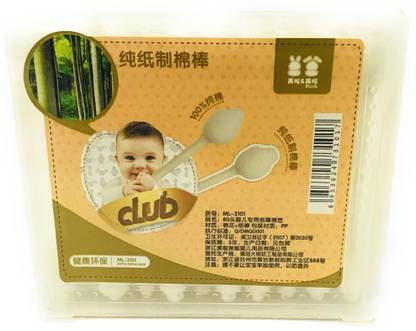 7. Nipple Cream 
The nipples may get hurt and may also bleed as you breastfeed your baby. Applying a nipple cream after each lactation period heals the nipples and gives a soothing effect. 
You may try these Mamaearth Nipple Cream and The Moms Co Nipple Cream. Mama Earth contains all-natural ingredients and Preggers cream contains coconut oil, which acts as a natural moisturizer. The price of the product is Rs. 196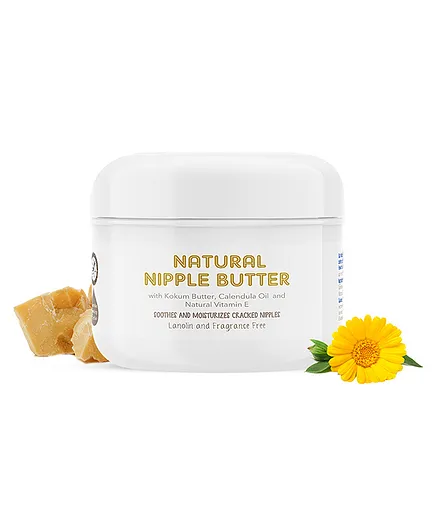 The given list gives first-time moms an idea of the things required to ease their early stages of experiencing motherhood without any stress. The purchase of the items has to be according to your needs. If you and your baby are comfortable breastfeedings, you can skip the breast pump. And if you have a bag with zips and enough space to keep all of your child's belongings, you can skip the diaper bag. All the buying choices are yours.
Buyer's Guide :
When choosing a breast pump, decide whether you are comfortable using a manual one or an electric one. Manual breast pumps are handy but require hard work for pumping. While electric breast pumps do all the pumping work for you.
Make sure your maternity nighty is loose and comfortable. Choose a fabric that is light on your skin and has buttons or zips for easy feeding.
Choose a diaper bag that is easy to clean and has enough space for all the baby items.
A nursing pillow helps feed your baby comfortably without back and neck pain. 
A nursing cover enables privacy while breastfeeding when you go to any public place. 
Nipple cream heals your cracked, gentle, and sensitive nipples.
Do check out these pages for Coupons & Deals from Amazon, Mamaearth, Zivame, Flipkart, FirstCry & MotherCare, or head over here to see many more stores & options.